At the start of the COVID-19 pandemic, Tala established the COVID-19 Rebuild Fund to support customers providing essential services to their communities. Through the fund, we offered specialized 0% interest loans to hundreds of entrepreneurs across Mexico, the Philippines, and Kenya providing health care, food, education, and related logistics.
In the two months since distributing the loans, we sought to better understand the impact of the Rebuild Fund and how these businesses were adapting to a new normal. Here are some initial insights from a survey of recipients across our markets.
All experienced significant strain at the start of the pandemic. Many struggled to maintain inventory facing a lack of capital, disruptions in their supply chains, limited available items in supermarkets, mobility restrictions and curfews. 30% of respondents in Kenya had to reduce the number of their employees before receiving their loan and 21% in the Philippines had to close down entirely before the Rebuild Fund helped them reopen.
Businesses added new food and medicine, offered credit and more. A majority of entrepreneurs added delivery services and takeout options. Many now take orders on apps like Whatsapp to minimize exposure to customers and offer credit to customers who can't afford to pay. Despite their own hardships, over 21% of recipients in all markets donated goods and services to frontline workers. Customers like Fridah in Narok, Kenya, who runs a hotel employing more than five people. Fridah uses her hotel to supply neighboring schools and health centers with lunch and volunteers her time to spread health information. 
Most used their loans to stock their businesses and pay employees. In the Philippines, where the customers faced one of the strictest lockdowns in the world, a few customers used their loans to cover household bills and groceries.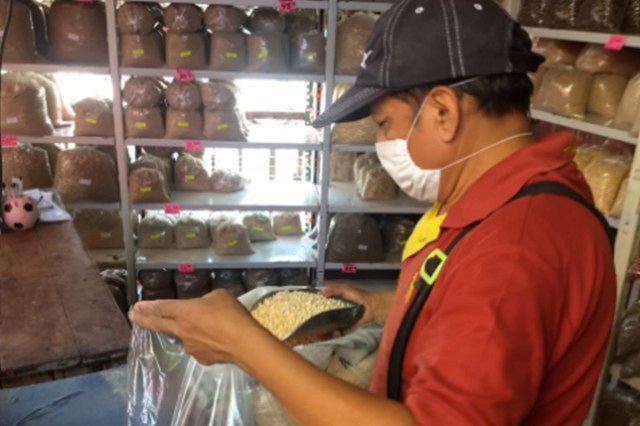 The Rebuild Fund helped entrepreneurs grow their income. A majority in Kenya and Mexico (62% and 65%) reported earning higher incomes after receiving their loan. 24% earned more in the Philippines and 42% able to maintain their current income despite hardship. Majorities in Kenya and Mexico were also able to serve more customers and zero businesses in any market have closed since receiving assistance from the fund.
Beyond finances, the Rebuild Fund had a positive emotional impact. A majority of respondents reported lower levels of worry and increased feelings of positivity. The feeling of being supported also grew significantly. In these uncertain times, that feels as important as anything.
We are encouraged by the Rebuild Fund entrepreneurs' remarkable resilience and will continue to monitor their success.