Adam Badawy was a summer intern on Tala's data science team. He is a computational social scientist and a PhD candidate in the Political Science Department and Information Sciences Institute (ISI) at the University of Southern California (USC). Working at the Machine Intelligence and Data Science Lab, Adam uses machine learning, network analysis, and natural language processing to study and measure malicious activities and political behavior on online social networks. His latest research on the political misinformation campaign during the 2016 US presidential elections has been covered widely by various news outlets, including the MIT Technology Review, VOX , infobae, and PBS NewsHour.
As his summer internship comes to an end, Adam discusses his unconventional path to computer science, using data to detect fraud and his takeaways from #TeamTala!
Q: You have a unique background for a data scientist! What was your introduction to the field?
A: My background as a data scientist is relatively uncommon. I was a Middle Eastern Studies major at UCLA and have a Master's Degree in Security Studies from George Washington University (GW). Prior to my PhD, and with the exception of a short period at Google, I worked at the U.S. Department of State, the U.S. Embassy in Cairo, and a Congressional office. My interest in quantitative methods started with my first statistics class during my Master's at GW and my exposure to machine learning at Google. Since the beginning of my PhD, I have focused on applying mathematical and computational methods to the study of important political questions that affect our society. In particular, I have been exploring the role social media plays in modern political life.
Q: What led you to intern at Tala?
A: When Peter Fennell, a Tala data scientist and former postdoc at the University of Southern California'sInformation Sciences Institute (ISI), spread the word that Tala's data science team was looking for a summer intern to work on fraud detection, I was intrigued to learn more about the company. I liked the idea of revolutionizing loan underwriting through big data and providing underserved people across the globe access to finance. Furthermore, I was highly impressed by the quality of data Tala collects, the talent on Tala's data science team and across the company, and the overall friendly working environment here. The attractive mission, the opportunity to work with a network scientist as talented as Peter, and access to high quality data made this summer internship offer irresistible.
Q: Can you describe your work on fraud detection?
A: This summer, I have been working on building models to detect fraud. While providing loans via smartphone allows Tala to expand financial access to millions, we face the same fraud challenges traditional lenders encounter, and it is critical that we protect our customers. One of the many ways we can detect coordinated fraud attacks is by looking at the anomalies that may arise before an attack across many data categories. This summer I created a framework to help determine fraud based on certain irregularities. However, the exploration of such features and anomalies does not only pertain to fraud detection. It can also serve as an additional signal of customers' credit worthiness and help us verify potential customers' identities.
Q: What will you take away from working with Tala's data science team?
A: Doing a summer internship at Tala has been a very useful and enjoyable experience. I learned how to deal with evolving networks that keep changing across time, in comparison to most of my previous experience where I usually dealt with static networks at one point in time. I also got to experience how machine learning models get deployed in real time vs. being used as a proof of concept. Moreover, my programming skills have improved considerably, and I was exposed to writing production code.
The working environment at Tala is one of its strongest points. Coworkers are extremely friendly and always ready to help. On top of that, I got to work at a rapid growth startup where big data meets finance, which influences people's lives across different countries. It is incredible how Tala changed the shape of underwriting in the countries it serves in such a short time and how fast they continue to grow to meet this demand for a new way of providing loans.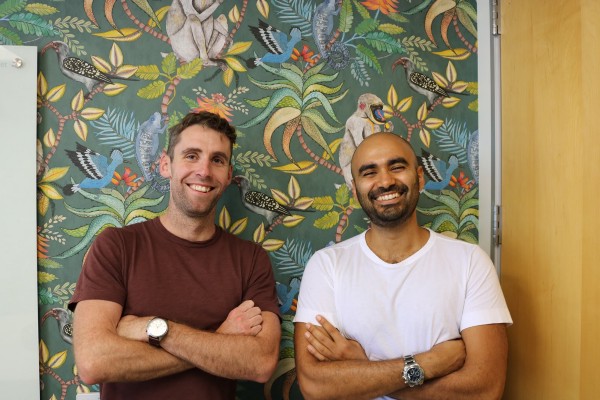 Q: Tala will miss you! What's next for you?
A: I will be going back to my PhD program in September to work on political misinformation on online social networks. I still have two to three years left in my PhD program, but I look forward to continue working as a data scientist after graduation, utilizing big data and statistical and computational models to solve important questions.
Want to build with #TeamTala? We're hiring!
We are engineers, data scientists, customer experience designers, marketers, and finance geeks all passionate about extending financial freedom to the billions of underserved people across the globe. We believe in people from every type of background — around the world, and within our company.
We call this #RadicalTrust.Come join our global team at Tala.co/Careers!