2020 marked Tala's sixth year of working to provide financial access around the world – and it was a year like no other. In March, the COVID-19 pandemic began its spread across the globe, straining communities, disrupting economic activity, and putting pressure on our customers' financial lives.
Almost immediately, Tala pivoted towards building new services and experiences to support our customers through the crisis. We prioritized holistic investments that would not only help our customers in the short-term but also provide enduring value. We're proud that many of these solutions are now a permanent part of the Tala experience – our "new normal."
Here's a look back on what we built and launched to support our customers through the pandemic.
Personalized repayment support
When cities began locking down, many Tala customers, particularly those who run small businesses, lost their income overnight. Accordingly, many struggled to repay their loans on time while providing for their families. To help alleviate this stress and ensure customers could stay in good standing with us, Tala revamped our repayment experience to add flexibility, support, and personalization. More than 38,000 customers benefited from loan extensions and repayment discounts. Additionally, our customer advocates made over 6,000 courtesy calls to check on customer well-being during the lockdowns. This best-in-class customer service helped maintain a Google Play Store rating of 4.5+ and helped Tala keep its spot as one of the top financial apps in all the countries where we operate.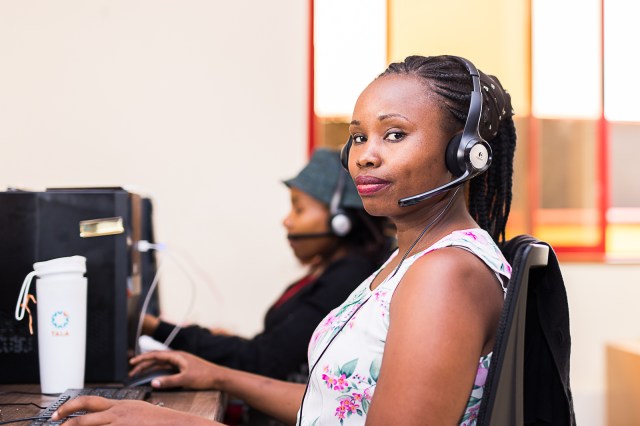 New products to weather the pandemic
At the start of the pandemic, many of our customers were struggling to find reliable information on COVID-19 and worried about how they might manage unexpected medical expenses. Essential businesses also needed additional assistance to continue providing food, medical supplies and healthcare to their communities. In April, we launched the Tala Rebuild Fund to provide 0% interest, 6-month loans to our small business customers providing essential services to their communities. Tala and our employees contributed to a percentage of the fund, with 100% of the amount going directly to the approved small business owners. We also launched a COVID-19 Resource Center, providing over 1 million customers with trusted information on the pandemic and financial advice tailored to the crisis. Finally, we made COVID-19 medical insurance available to all of our customers in Kenya at a subsidized rate.
Free financial education programs
As customers adapted to a new normal, many were motivated to reflect on their current financial situation and build better habits. To meet this growing need, we introduced a variety of new financial education tools across our markets, reaching 2.8 million customers. These included the launch of Tala's in-app Learn Center, where customers spent 43,819 hours reading 126 articles on healthy financial habits and responsible borrowing. We also offered free, one-on-one financial coaching to over 60,000 customers and 4 full-length courses on business growth, budgeting strategies, and savings techniques through our online community. Finally, we launched a new financial health measurement tool with personalized advice.
In 2021, we'll continue to expand these solutions to support our customers in all aspects of their financial lives. The pandemic isn't over, and neither is our commitment to our customers to keep building the tools they need to weather the crisis–and their financial lives–with confidence.