Diversity at Tala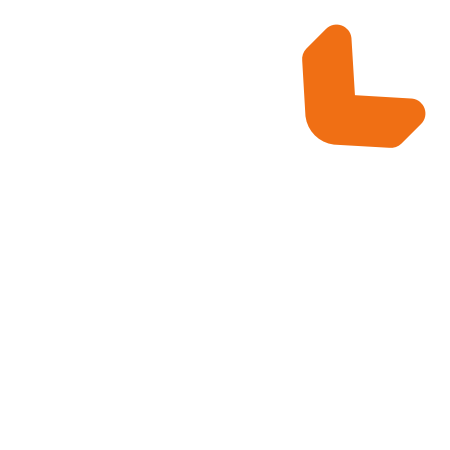 This is not a diversity report.
As a team working to unlock access and opportunity for billions around the world, Tala believes that having equitable representation and opportunities within our workforce is critical to successfully fulfilling our mission. Following the end of 2017 – a year in which our company more than tripled in size – we undertook a study on the state of our company's diversity, with a specific focus on our U.S. office.
The following letter outlines the results of that study and describes what diversity and equity mean to us. It also lists some of the steps we're taking this year to build an even more diverse and equitable team. Though we still have a ways to go, we're excited to open a dialogue on these issues and hear how other organizations are making diversity
a priority.

This is our inaugural open letter. We look forward to sharing another that reflects on our progress next year, and doing so each year to come.
2017 was a year of reckoning across many industries, perhaps tech most of all. What was startling was not the breadth of workplace toxicity and harassment – which most of us were well aware existed – but the (mostly) unequivocal recognition that radical change is needed.
In this context, we undertook the first study on the state of diversity and equity at Tala. We intended to publish a diversity report, but after digging into the numbers and hearing directly from our teammates about the issues that mattered to them, a basic report seemed somehow insufficient. As a data company, we know that while numbers are important, they don't tell the whole story. Demographic percentages do not necessarily equal progress (or regress) and do not capture the totality or humanity of a person's experience.
In 2018, we don't need more demographic reports. We need more companies willing to put in the hard work of building and rebuilding cultures that believe in the humanity of all people and create equality of opportunity.
---
So rather than publishing a diversity report, we are using this opportunity to outline our company ethos and mission, to which diversity and equity are inextricably linked. We'll take stock of how we're doing against this vision and what we aim to do to get better. We'll also ask for ideas, because we know that for all the stories of harassment and exclusion, there are real, inspiring examples of leaders and companies who are getting this right.
Diversity, equity, and the Tala mission
Tala is a mobile technology and data science startup with a strong social mission: to expand financial access, choice and control for underserved people globally. We serve an increasingly global customer base with complex and unique needs, and fulfilling our mission requires a diverse team of equals working together across borders and boundaries. It is our firmly held belief that our company culture should reflect the kind of world we want to build: one where all people are seen, understood, and trusted and have an equal opportunity to fulfill their potential.
For us, this belief translates into a company culture that values not just diversity in the traditional, demographic sense but also equality of opportunity for all team members. Many companies call these initiatives "diversity and inclusion," but we have deliberately chosen not to use the term inclusion to describe our efforts. While well-meaning in theory, we believe that the idea of "inclusion," by definition, does little to dismantle the power imbalances that exist between those who do the including and the historically excluded. We want to go one step farther – to even the playing field from the beginning, for both our customers and our team members.
Throughout our growth – which has included more than $105m of venture capital raised and an expansion into several countries – Tala has built a global team that is rich in worldviews, experiences, and backgrounds. Our diversity is the foundation for a dynamic company culture that brings creativity and rigor to every new challenge, and we have worked to develop equality of opportunity through our cultural foundations and organizational structure.
But that's not saying we're getting everything right, or that we can't get better. We know that, as we grow, we'll need to find new ways to capitalize on the abundance of ideas and insights that come from all of our people in all of our offices. We'll need to become more intentional about building and maintaining diverse and equitable teams. The culture we developed unconsciously, when we were a handful of people sitting around a few tables, will need to be consciously and deliberately realized.
Inside the Tala walls: Numbers and Culture
Building a team that has the diversity of perspective required to pursue our global mission starts with ensuring our workforce exceeds standard demographic measures for our industry. At the end of Q4 2017, Tala had around 165 employees, including 62 at our Santa Monica headquarters, 67 in Nairobi, and 31 in Manila. Additional team members are located in Mexico and India.
More than half of those 165 employees were from the countries where we operate, creating a rich experience day-to-day for not just our U.S.-based team but for all Tala employees who benefit from cross-cultural learnings and insights. (Today, that count is upwards of 250 team members globally, and that ratio is closer to one-third U.S, two-thirds markets.) Our engineering team is a great example of this commitment in action: at the end of 2017, out of our 17 full-time engineers, 8 of them were based in Kenya, with the same levels of responsibility and career opportunity as their U.S.-based counterparts. Our U.S. engineering team benefits from having engineers closer to the customers we serve; and our Kenya engineering team benefits from working in a best-in-class technical environment.
While we know that our global offices contribute to the abundance of unique ideas and perspectives at Tala, we know that it would be a mistake not to examine the demographics of our Santa Monica headquarters. Diversity has a very specific meaning in the United States, particularly within the tech sector, where historically underrepresented groups continue to be underrepresented. Using 2017 EEO-1 data from 22 major Silicon Valley companies, including Apple, Google, Salesforce, and others, the Center for Investigative Reporting found that underrepresented minorities made up anywhere from 5%-24% of these companies' workforces.
At the end of Q4 2017, our U.S. team was 47% women and 53% men — nearly equitable. Additionally, just over half of people managers (those with 1 direct report or more) were women. Gender equity, however, was not evenly distributed across all U.S. teams: only 33% of our data team and 11% of our engineering team were women; men made up only 25% of our people operations team.
When we looked at race and ethnicity in our U.S. office, our team in total was 47.5% white / Caucasian; 32.5% Asian; 5% black or African American; 2.5% is Hispanic or Latino; and 12.5% identified as two or more races. 48% of people managers in the U.S. (those with 1 direct report or more) identified as White/Caucasian and the remaining identified as Asian.
We've tracked these trends since raising our seed round in 2012. Over time, the gender balance in our U.S. office has remained nearly equitable; and while the overall percentage of White/Caucasian employees has increased, we've meaningfully increased the percentage of other underrepresented groups.
Categories such as these, however, are limiting for many reasons. Assuming clear gender binaries, for example, or using a descriptor as broad as "Asian" to describe a multi-ethnic demographic gives us only a small piece of the story. It helps us track progress year over year, but it does not capture the totality of our employees' experience. We know that the hard work of building a diverse and equitable culture often happens in less concrete or quantifiable ways – for example, in the day-to-day human interactions between a manager and a report, or between team members spanning global offices, or even when we decide to do a "happy hour" focused on wellness.
We want a workforce that's diverse by standard demographic measures, but once talent is in the door, we also want each employee at Tala to be free to be the best version of her, him, or themself and to have an equal opportunity to grow. The ongoing effort to build and maintain a diverse workforce begins with something we have control over: ourselves and our behaviors.
To this end, we recently spent the better part of a year defining Tala's culture. We captured the behaviors and norms that have grown up over time and discussed what wasn't working. We revisited our founding story to identify the key turning points and learnings that informed how we work and why.

The resulting system of beliefs and practices that make up Tala's culture are summarized under the single idea of Radical Trust and supported by six Founding Principles. These principles are designed to help us bring equity to life across all teams: for example, reminding managers to "lead by serving," or encouraging everyone of all levels to
question assumptions.
Throughout this year, with a strong culture as our foundation, we are focusing on taking actionable steps that can help build an equitable employee experience across all of our offices. These include:
Prioritizing collection of workforce analytics by maintaining good data hygiene through Applicant Tracking System, HR Information Systems and periodical qualitative surveys.
Adding annual unconscious bias trainings for all Tala-ites with a special focus on employees who have substantial influence on others' employment lifecycle experience at Tala.
Harassment prevention trainings for all Tala-ites, with a special focus on employees who have substantial influence on others' employment lifecycle experience at Tala.
Adopting new company-wide growth rubrics that provide equal growth and learning opportunities for every Tala-ite.
Reassessing the categories we use to measure and report on diversity and equity, including learning more about what diversity and equity mean for our international offices. This may include broadening definitions of gender or ethnicity, beyond standard demographic categories.
Outside the Tala walls: Recruiting and Pipeline
Tala, like most startups at our stage, is growing quickly. While there are larger, systemic forces affecting the diversity of the talent pipeline that we can work to influence, we wanted to better understand the levers we can directly control: who's applying to Tala and who we hire.

At the top of our talent funnel, our applicants historically have mostly been white, Asian and mostly men. Interestingly, though, the highest conversion rate per category has come from our lowest volume – those who report as Hispanic or Latinx. What's more, even though we get three times more men applying to our jobs, women have three times higher application-to-offer conversion rates.
These trends are meaningful, but we know there's more we can do to attract and retain diverse talent, particularly for technical roles, and keep diversity at Tala moving in the right direction. Since we completed this study, we've seen dialogue open up around our talent sourcing, an increase in employee participation in affinity group events and speaking engagements, and the development of Tala Women, an inter-office employee resource group.
In addition, this year, we're committing to:
Building a more diverse candidate pipeline for all roles at Tala but with a specific focus on teams that currently lack diversity.
Identifying ways to support organizations in the technology space (in the U.S. and Greater LA Area) that are working towards preparing the next generation of diverse tech talent by supporting, training and engaging with historically underrepresented groups.
In closing
This letter is just the beginning. We welcome ideas and input from others facing similar challenges and who share our commitment to progress.
Some of our questions include:
What can we do more of (or less of) to attract and retain a much more varied set of applicants from different minority groups? From different ages and career stages?
In what ways can we broaden our definitions of diversity to include socio-economic background, ability, upbringing, political affiliation, religious beliefs, and other traits that are less easy to see or easily identify?
How can we do our part to realistically influence market forces, pipeline issues and corporate equity – and other issues outside our immediate control?
Please send your ideas, thoughts, and suggestions to people@tala.co.
Thank you!
#TeamTala