Tala is thrilled to partner with SOMO to help grow impact-driven businesses in Kenya. SOMO is a non-profit that provides in-person training and capital to entrepreneurs in Kenya's most underserved communities. Tala is now providing specialized, long-term business loans to a select group of SOMO-trained entrepreneurs to grow their sustainable businesses.
One such entrepreneur is Magda, who founded Mother's Bakery to equip young, single mothers in Nairobi with a skill to help them become self-sufficient. Magda used her Tala loan to buy a new refrigerator and other supplies to process more orders and train and employ even more young mothers at her bakery.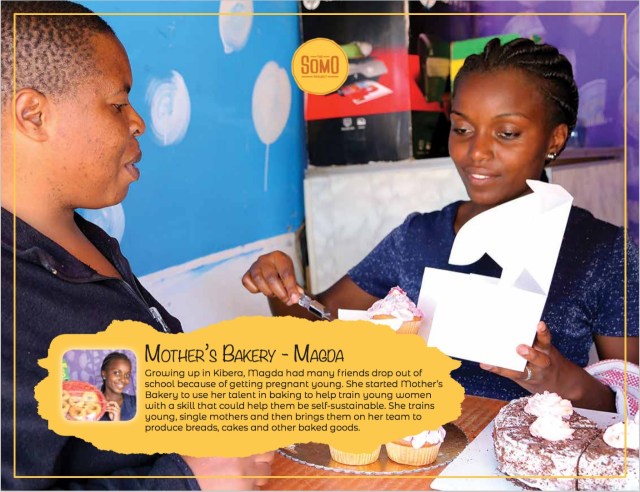 As part of the partnership, Tala also built an online entrepreneurship curriculum that will be available to Tala customers on Tala's new online community platform. The free courses cover the basics of starting a successful small business in Kenya, from creating a business plan to marketing and expansion. Through this partnership, Tala is excited to continue helping entrepreneurs across Kenya succeed in building the businesses and lives they want.