Diana Wanjuhi is a software developer and recent hire in Tala's Nairobi office. Prior to joining Tala, Diana worked on a ride hailing company's mobile app and at a SaaS company, where she helped build payment APIs connecting to mobile money providers, banks, and card processors across Kenya, Uganda, Tanzania, and Nigeria. Diana shares how she is building Nairobi's software development community, her perspective on Tala's engineering culture and her priorities for the role below!
Tell us a bit about yourself, professionally and personally!
I got started with computers playing video games on a desktop running Windows 95 and after reading a novel whose protagonist was a mathematician and cryptographer. It's been my passion ever since. As a software developer, I enjoy building in Scala, and the particular challenges that come with rapid scaling, and managing software complexity across place, time, histories and context. I am also passionate about software engineering as a discipline, code quality, and correctness, which is why I can be found at Nairobi JVM( Java Virtual Machine) meetups building community with other software developers, and furthering inclusivity in software. It's also what brought me to Tala.
What are you and your team working on at Tala?

I'm on the backend engineering team and work to deliver scalable and reliable services that will drive our mission to expand financial access, choice, and control for 3 billion underserved globally. I'm particularly excited to support Tala's global initiatives and help provide new ways for consumers to manage their finances through our technology. I'll also help prepare Tala for the future in a world of super apps and networks.
Why is now an exciting time to join Tala's engineering team?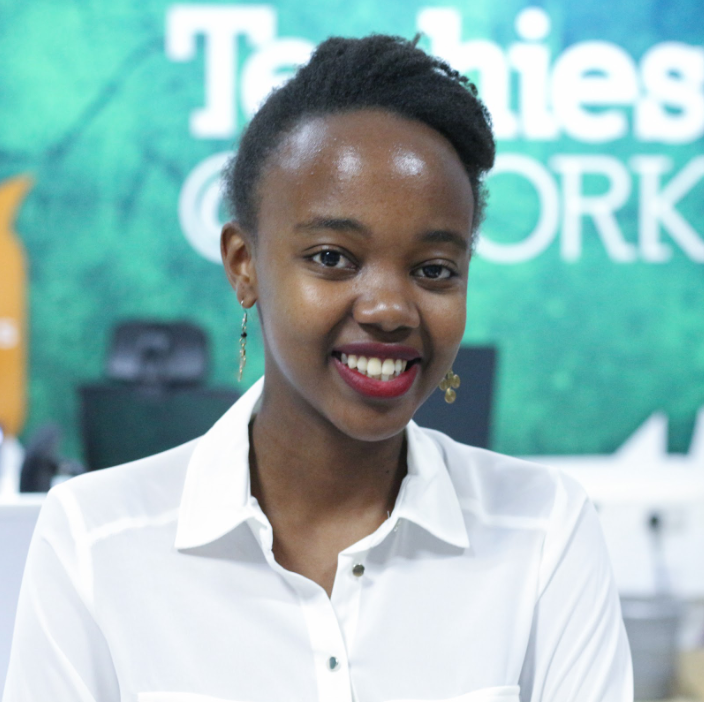 Tala Engineering is a global team with meaningful engineering distributed across continents and regions. This combined with a culture of learning, sharing, and a commitment to improving makes Tala an excellent place to work for engineers. As a whole, Tala is a mission driven company that places our customers at the centre of what we do. Tala is also growing rapidly across Africa, Asia and Latin America. There are rich histories and differences between our markets but also similar challenges and opportunities when it comes to advancing financial inclusion. I am driven by Tala's ambitious goal in addition to the challenges and opportunities presented by such ambitious growth.

What are your aspirations for the broader software community in Kenya?

There's a really vibrant community right now and it is only getting more organized. People are running hackathons, community events, and conferences to solve lots of interesting challenges. I would like to see an overall increase in the quality of software engineering done here, as well as more research in the discipline. What this does ultimately is strengthen fundamentals. The barrier to entry for web and mobile development are lower than ever before, but there's still a shortage when it comes to more specialized skills, especially AI, Data Science and Crypto. I want so see the space become more inclusive as well.

What does financial inclusion mean to you?

Financial inclusion for me means that people and businesses are empowered and able to manage finances in a way that meets them at their point of need. It means they can easily access financial services such as payments, credit, savings, financial education, and more.
Want to build with Diana? We're hiring! Visit Tala.co/careers to view our open positions!