Born in Prague, Joanna grew up in Poland before relocating to Los Angeles in 2010. She joined our team last year to lead our engineering release team, and has brought with her a managerial and technical prowess, fierce compassion for our team and our customers, and a general excitement to grow and change our industry. Read about her journey below!
If I had to describe myself in one word, I'd choose adaptable. I've moved around a bit geographically (before moving to the US I lived in Poland, Czech Republic and Spain) and when you're moving from one country to another you're thrust into a completely new environment. I'd say I'm quite good at adapting 🙂 Case in point, I've worked in tech for about 10 years, although I have a degree in ethnolinguistics!
On joining Tala
Before joining the Tala team, I spent over 8 years with an ad tech company, also within engineering. I decided to join Tala because I love what this company stands for. I was contacted by a recruiter, and after hearing about the company, I went on a research quest and what I learned impressed me a lot. Then I came in for an interview and met the team and that sealed the deal. I'm truly impressed with the quality of my team and the pursuit-of-excellence mentality that I witness here on a daily basis.
Every day, we use technology to build alternative credit products for our customers, which enables them to access financial services they may normally be denied. It's a big deal!
As mentioned earlier, my degree is in ethnolinguistics. I wanted to be a translator & interpreter and still have a deep love for languages and cultures (which made Tala all the more appealing!). I wanted to specialize in software translation and localization and that's why I applied for jobs in IT companies. I also volunteered as a localizer for Mozilla — a few years ago, if you used Mozilla products in Polish (or GNOME) there may have been a translation or two in there that I submitted. Fun fact: My name is on a Mozilla Monument in San Francisco!
My first position in IT/Tech was as a documentation & testing specialist and that second part of the job was so much fun that I decided to start pursuing it as a career — that's how I ended up where I am today.
Here at Tala, I manage the Release organization, comprised of Quality Assurance & DevOps teams in both Nairobi and Santa Monica, with contractors all over the world! This team is integral to our business as we are the last point of contact before the product or any updates reach customers. I haven't worked in the fintech industry before, so there are still a lot of things I am learning, but I love that this gives me — and anyone else who joins our team — an opportunity to change lives.
Every day, we use technology to build alternative credit products for our customers, which enables them to access financial services they may normally be denied. It's a big deal! Our customers are people who often don't have access to traditional financial services, including people with no formal banking history. I love seeing data that proves that they're just as qualified for those services.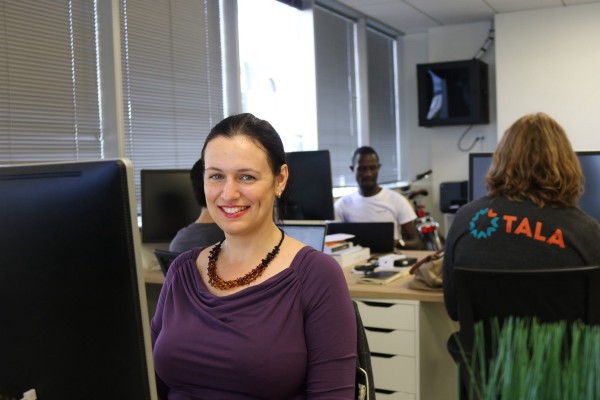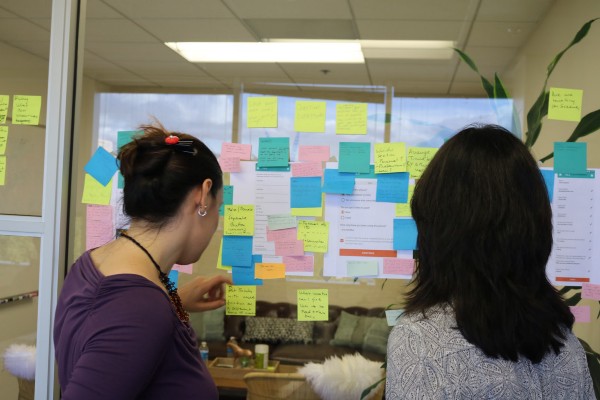 On leading a team + the challenges ahead
My team spans the globe. To manage them successfully, I've learned that trust, flexibility and communication are key.
A few of my managerial best practices;
Make sure everyone is included, and all information is documented, easily accessible, and not time-bound.
Empower people to make decisions, train them to take ownership and not be afraid.
Give them training and tools to make the best decision in whatever circumstances they're in, and trust them to make the right one.
Be transparent, and never hide information. I try to share things as soon as I hear them, it also helps me avoid worrying about forgetting something!
I've always been an assertive person, and as a manager, I've learned the importance of advocating for my team members to receive supportand buy-in. Similar to many other women in tech, I, too, have been on the receiving end of less-than-desirable experiences [with sexism] throughout my career, but what keeps me going is my passion for what I do. I have a hard time imagining doing something else.
Although there are many conversations about this, the main challenge for women in tech organizations is still representation across the board, especially so for women of color. I'm glad that this is a recognized problem and that there are initiatives being enacted to work towards changing the industry.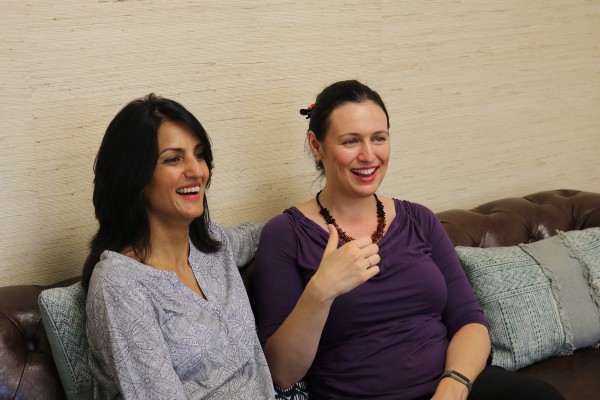 I see Tala's role in this as setting an example of the power of innovation through diverse teams. I've learned from past mentors that you can get a lot done when there's no ego in your work and you're not concerned about getting the credit — especially when you work on a team with mutual trust and respect.
I'm proud to have this on my team here, and that we — Tala — can continue in our deliberate efforts to build a diverse company and become an industry standard.
Want to build with Joanna and #TeamTala? We're hiring!
We are engineers, data scientists, customer experience designers, marketers, and finance geeks all passionate about extending financial freedom to the billions of underserved people across the globe. We believe in people from every type of background — around the world, and within our company.
We call this #RadicalTrust.

Come join our global team at Tala.co/Careers!