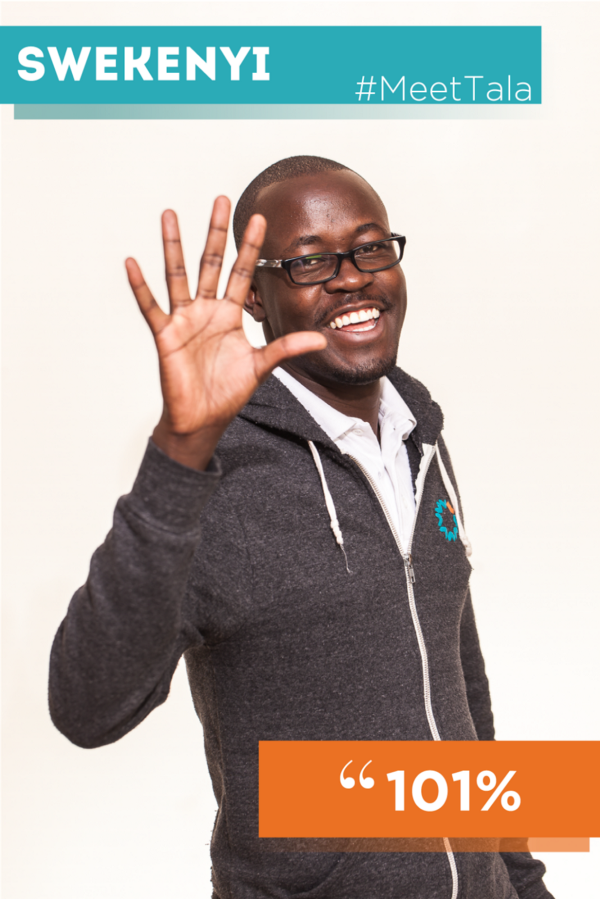 "When I walk around in my Tala hoodie or T-shirt, people say 'Hey, you work at Tala!' and ask 'can I get a loan?" Swekenyi joined Tala as our first Quality Assurance Engineer in March 2016 and enjoys how his role allows him to think through different roles, with the customer as priority. #MeetTala and read about Swekenyi's journey below!
I am from…
Western Kenya, Kakamega County, Lugari District, in the village called Mbagara
If I could describe myself in one word, I would choose…
Detailed. Because I love to see things done in a certain way, that is not short of what is expected. If something is not satisfying to the client or myself, I don't feel that I've given my best. A 101%
I wanted to join Tala because…
I saw Tala as a way to join a paradigm shift because something like this had not been done in Kenya.
My position at Tala is…
Quality Assurance Engineer, [I] help in facilitating communication between back-end engineers and android developers, and catch as many bugs as possible.
In my role, I try to become one person that will satisfy the business, make sure the developer delivers the right thing, and — most importantly — act as the customer. The customer perspective is most important because that's where the impact is.
I always want to know about our product: 'Do [customers] love it? Or is it a pain point? Is it another app on your phone that helps you access money, or does it bring you joy as an application you love to come back to?'
In my career journey, I started…
At a web hosting company as a web designer, and in charge of helpdesk. 1.5 years later, I moved into the financial industry and worked as a programmer, supporting and deploying the credit bureau system [being used by banks] across east Africa for the purpose of data sharing with the bureaus in the region. I worked at Cellulant as a QA Engineer, and came to Tala because I wanted to get into the mobile industry and move ahead in my career. It's been nice! It's been one year, and I feel like I started yesterday!
Tala is changing financial services in Kenya because…
Traditionally in the Kenyan market, the customer has been doing the chasing for financial access. That's a pain point for most customers. Tala makes approval happen in a matter of seconds, and the customer doesn't have to come to our office or do anything extra.
We are different from our competition because…
Our goal is not to compete for [customers].Our positioning allows us to stay focused on our goal which is providing convenient access to financial services while putting the customer first.
Three years from now I see Tala as…
An opinion leader, in terms of developing financial services models that are designed for emerging markets.
My favorite experience with a customer was…
Traveling from JKIA airport, and the lady who checked me into my flight said "When you come back, make sure I get a loan!" This tells me that even in the most unlikely places, people are looking for our services. Even with the amount we give, people believe we are saving their day.
I am involved in…
My church in youth mentorship as well as in Christian Business Professionals Fellowship for college and University students mentorship.
I can be found on holiday in…
The coastal towns of Kenya.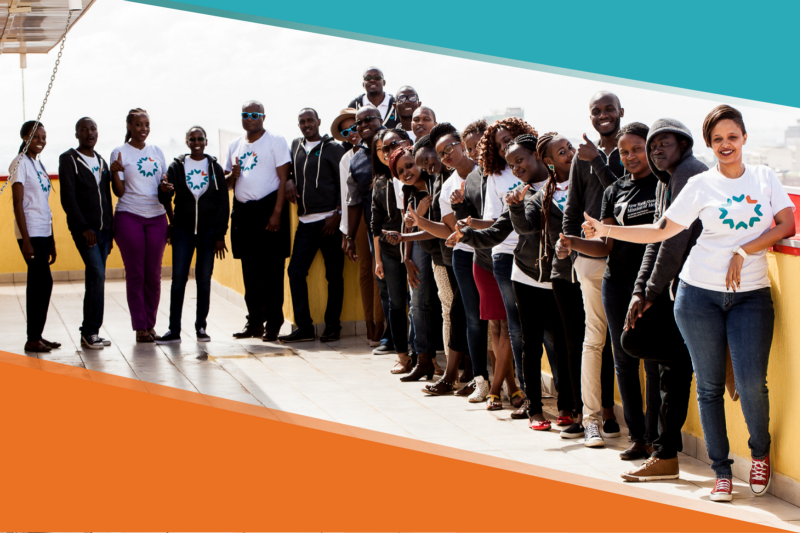 Tala is proud to have Swekenyi as a member of our awesome Kenya team!