Privacy Policy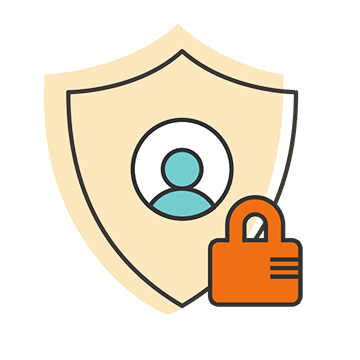 Samavesh Finance India Private Limited
Privacy Policy
Samavesh Finance India Private Limited (hereinafter referred to as, "Tala" or "our" or "we" or "us") values and respects your right to privacy. This Privacy Policy ("Policy") aims to set out the details of the nature of information we collect and how we use, share or otherwise process such information in relation to our services. This Policy complies with inter alia the provisions of Information Technology (Reasonable Security Practices & Procedures & Sensitive Personal Data or Information) Rules, 2011 under the Information Technology Act, 2000 and other applicable laws that require publishing of privacy policies for collection, usage, storage, disclosure and transfer of information.
By clicking "Allow Access" or by accessing, downloading, installing or using this Application (the "App"), you expressly agree and consent to be bound by the terms of this Policy. If you do not agree with the terms of this Policy, you must immediately discontinue the use of and cease to access this App and any other services provided by Tala (collectively, the "Services"). This Privacy Policy does not apply to your use of Tala's website, tala.co.in ("Website"). Please click here for the privacy policy applicable to your use of the Website.
You must be 18 years of age or above to use our App and, or, the Services.
SCOPE OF POLICY
This Privacy Policy applies to the App, the Services and any other online or mobile application that refers to or links to this Policy. This Policy applies regardless of whether you have downloaded or accessed the App onto your mobile telephone, handheld device or any other computer resource (each referred to herein as a "Device").
This Policy applies to all concerned Users (a "User" is any person who downloads and/or accesses the App on any Device) whose information is collected, possessed, stored, received or otherwise dealt with by us in the course of providing the Services.
INFORMATION WE COLLECT
We collect and process various types of information within the App and as part of offering our Services. The information that we collect or process may fall within the category of "Personal Information" as we define that term below. We limit the collection and processing of Personal Information only to what is necessary for achieving the purposes as identified in this Policy.

Personal Information means any information pertaining to a natural person by way of which such a person can be identified, either by itself or when it is combined with other information, and includes inter alia name, email, address, telephone number, financial information, recent photograph or any other personal detail that may have been voluntarily provided by the user; provided that any information that is readily available or part of the public domain or has been furnished under the Right to Information Act, 2005 or has been made available to us by virtue of any other applicable law, shall not fall within the meaning of Personal Information.

You provide us with information, including Personal Information, by accessing our App or otherwise using our Services, including by corresponding or otherwise communicating with us. You may also provide us with information indirectly via your social media accounts. Information we collect includes:

Identity details, including name, address, date of birth and other contact details;
Financial information, which may include account and transactional information and history, proof of income, and credit and borrowing history;
Government identification information; and
Visual images and personal appearance.
We collect information about you when you access the App or otherwise use our Services, such as:

Technical information, including the Internet Protocol ("IP") address, the type of Device you use, unique device identifiers (for example, your Device's "IMEI" or serial number), information about the mobile network provider and SIM card used by the Device, mobile network information, your Device's operating system, the type of browser you use, and your Device's location and time zone setting;
Information stored on your Device, including but not limited to contact lists, the Apps you install or use, and SMS logs; and
Details of your use of the App, such as page interactions, products or services you view and search for and location data.

We may also collect information about your from a limited number of third parties that we may work with from time to time to provide the Services, including but not limited to credit reference agencies, mobile network providers, payment and delivery service providers, collection agencies and analytics partners (collectively, "Tala Partners") to ensure that we effectively meet our obligations to you.
WHY WE COLLECT INFORMATION
Tala collects information, including your Personal Information, in order to provide the Services and for the following purposes:

Identity verification;
Disbursing loans and collecting payments related to your use of the Services;
Processing transactions;
Credit scoring and developing data models;
Understanding and analyzing consumer behavior;
Enabling Tala and Tala Partners to fulfill obligations to you;
Enabling Tala and Tala Partners to fulfill obligations to other third parties;
Troubleshooting problems with the Services;
Compliance with application laws, regulations and rules, including but not limited to those related to "know your customer" and anti-money laundering regulations;
Collections activities related to delinquent loan obligations;
Ensuring network and information security;
Preventing fraud and other illegal uses of the Services;
Marketing purposes;
Communicating suggestions and recommendations to you for products and services which may interest you; and
Improving our App and Services, administering our App, and for internal training and operations purposes, including troubleshooting, analytics, testing, research and statistical and survey purposes.
DISCLOSURE OF INFORMATION
We may share information, including your Personal Information, where such disclosure is necessary and customary to our business practices with certain third parties, including but not limited to any of Tala's subsidiaries, affiliates, subcontractors, agents, service providers, or financing sources (including their or our employees, directors and officers) for the performance of any contractual obligation we may enter into with such parties or with you.
We may share information to persons acting on your behalf and in connection with the Services, such as payment recipients and beneficiaries or account nominees.
We may share information with financial institutions or with credit agencies or bureaus for the purposes of obtaining or providing credit references.
We may also disclose information, including your Personal Information, in the following limited circumstances:

As required by law, such as to comply with judicial orders, executive orders, law enforcement authorities, or as required by other legal processes;
When Tala believes in good faith that disclosure is necessary to protect our rights, your safety or the safety of others, investigate potential fraud or crimes, or respond to a request from a governmental entity;
If Tala, or any of its subsidiaries or affiliates, is involved in a merger, acquisition, or sale of all or substantially all its assets or equity; or
To any third party other than those listed in Section 8 herein, with your prior and express consent.
For any other reason with your prior and express consent.
MARKETING AND ANALYTICS
Tala may send you messages and emails carrying promotional materials and/or marketing surveys where you have provided your express consent to the same. To help Tala provide a user-friendly experience and improve the App and its Services, Tala and our third-party service providers, including our marketing partners and analytics providers, may use mobile tracking technologies and/or website cookies to distinguish you from other users of the App or Services. Analytics companies may also access anonymized individual data to help us develop and analyze the Services.
STORING YOUR INFORMATION
We store all of your information locally in India as well as in the United States as per the applicable laws. All data is encrypted in transit.
RIGHTS OF USERS
You have certain rights related to the information we maintain about you and have the right to access the data records we maintain about you, including the right to obtain the details of how we process it.
You have the right to withdraw your consent from letting us access or process your information at any time, subject to a legitimate reason in certain limited circumstances. You can withdraw your consent by emailing us at hello@tala.co.in.
You have the right the correct or modify any information that has been provided to us or has been made available to us.
You have the right to seek from us your Personal Information to provide to any other company as well as the right to erasure of any Personal Information that we process, in certain limited circumstances.
RETENTION POLICY
Tala will retain your information for as long as it is required to provide you with the Services, or while you are using our App.
Retention periods for records are based on the type of information, the nature of the activity and the product or service that the same is associated with or linked to. The periods for retention of your information, including Personal Information, vary depending on specific legal business and statutory compliance.
We may be required to retain your information post termination of our business relationship with you for fraud prevention purposes and for the exercises/defense of a legal claim or for providing evidence in legal proceedings.
SECURITY OF INFORMATION
The transmission of information via the internet or mobile service is not completely secure. Tala cannot guarantee the security of your information transmitted by you or a third party in connection with the Services, and any such transmission is at your own risk. Once Tala has received your information, including Personal Information, we use and employ reasonable technical, organizational, logistical, physical and administrative measures to protect your information, including Personal Information, against any unauthorized access, modification or use
Where Tala provides a password or PIN that enables you to access certain parts of the App or the Services, you are responsible for keeping this password or PIN confidential. In case of any failure to keep such password secure from your end, we shall not be held responsible.
CHANGES & QUERIES
We retain the right to make changes to this Policy in future. We understand that it is or duty to keep you informed of any such changes, therefore the Policy with any such changes to it shall be posted on the App, and if required you will be notified via email or a notification on the App.
We advise you to go through our Policy diligently and periodically and accept any modifications prior to any continued use of the App or subsequent availing of our Services.
Tala's Grievance Officer is Vipul Beniwal. In case of any query or grievance pertaining to this Policy, you may contact us via mail for its redressal at hello@tala.co.in.
EFFECTIVE DATE: APRIL 1, 2020